What to do?
At Camping Nature Plein Air, there isn't time for boredom! Discover a bunch of activities for all. We welcome student groups for their "green days", as well as corporate and big groups for team building activities and reunions!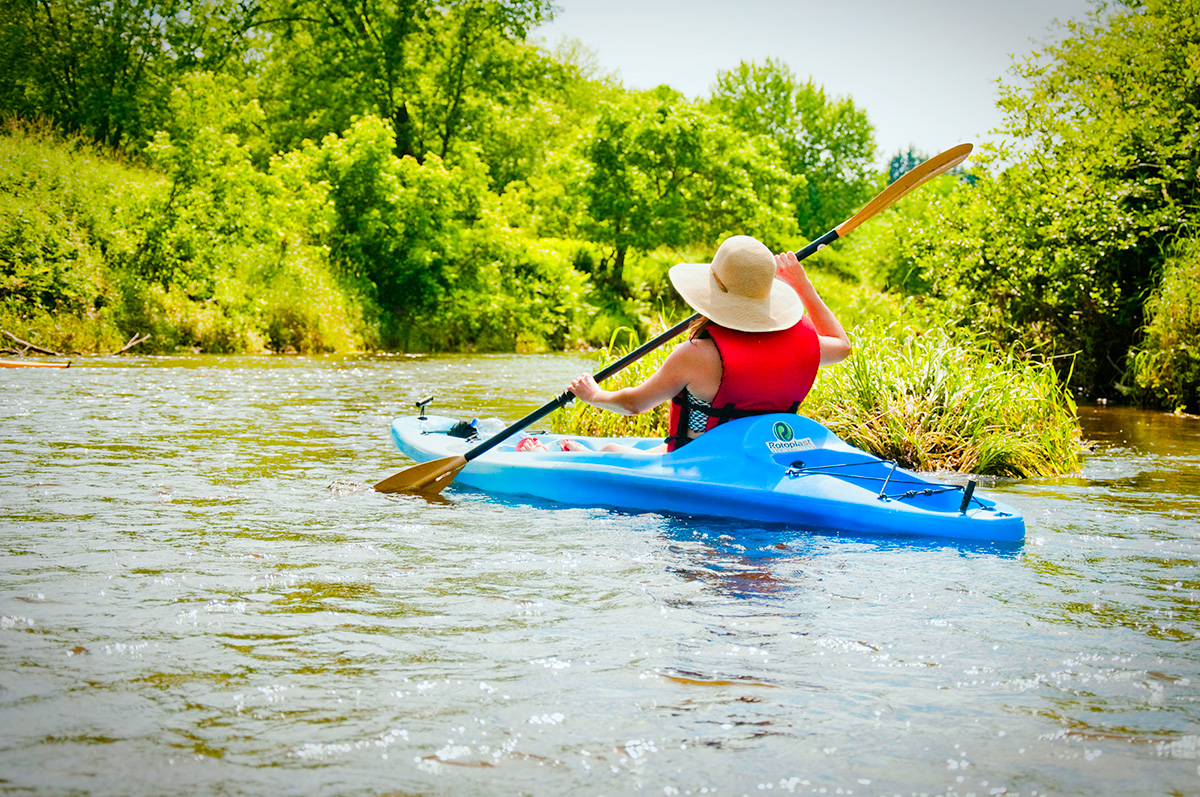 Discover the Station O'kataventures, kayak's paradise, canoe, and paddle board
Nature Plein Air campsite opened the Station O'Kataventures station in 2013, and it offers to explore the sinuous Mississquoi river aboard kayaks and canoes. This unique experience will have you discover the marvels of this exceptional site, whether you love adventure or you simply look forward to a relaxing stroll.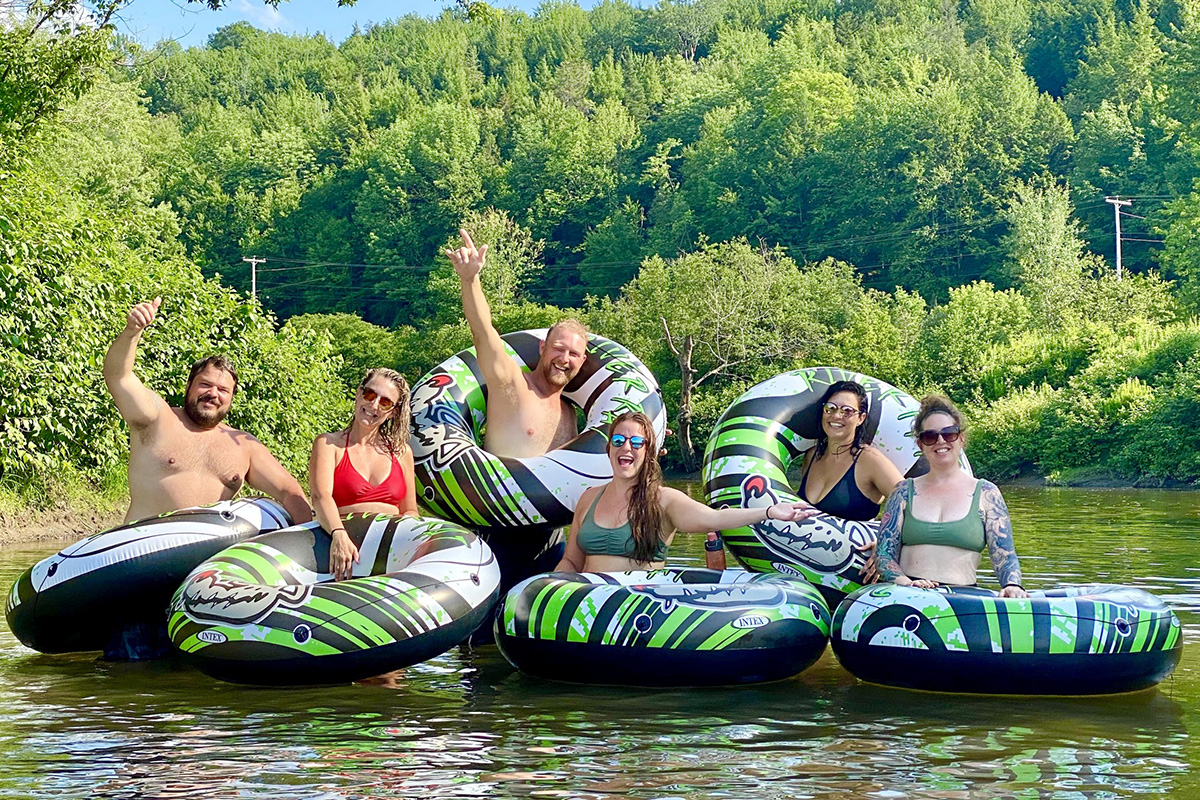 The Station trip down the magnificent Missisquoi River in a tube
Looking for a refreshing escapade with minimum effort? You'll be contented with a station trip down the Missisquoi River in a floating tube. Transport from the campsite is provided, and all you need to do is to put your bathing suit on and go with the flow. This trip is the best option to contemplate the beautiful landscape with your friends. You can have the station trip experience for only $10.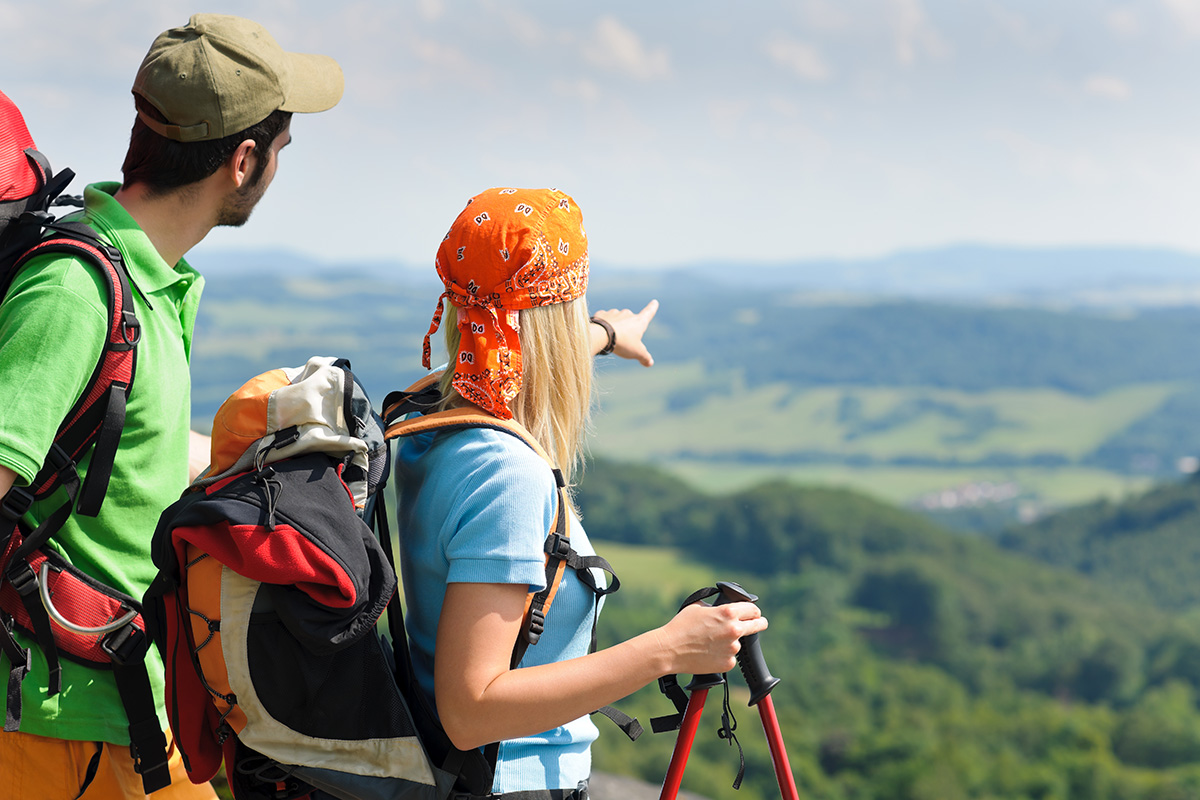 Free access for our customers!
A resourcing hike among our trails
The Station O'Kataventures also offers surprising hikes. Access to the Réserve naturelle des Montagnes-Vertes et la Fiducie foncière de la vallée Ruiter allows you to take a walk through this exceptional natural environment where the fauna and plant biodiversity will surprise you.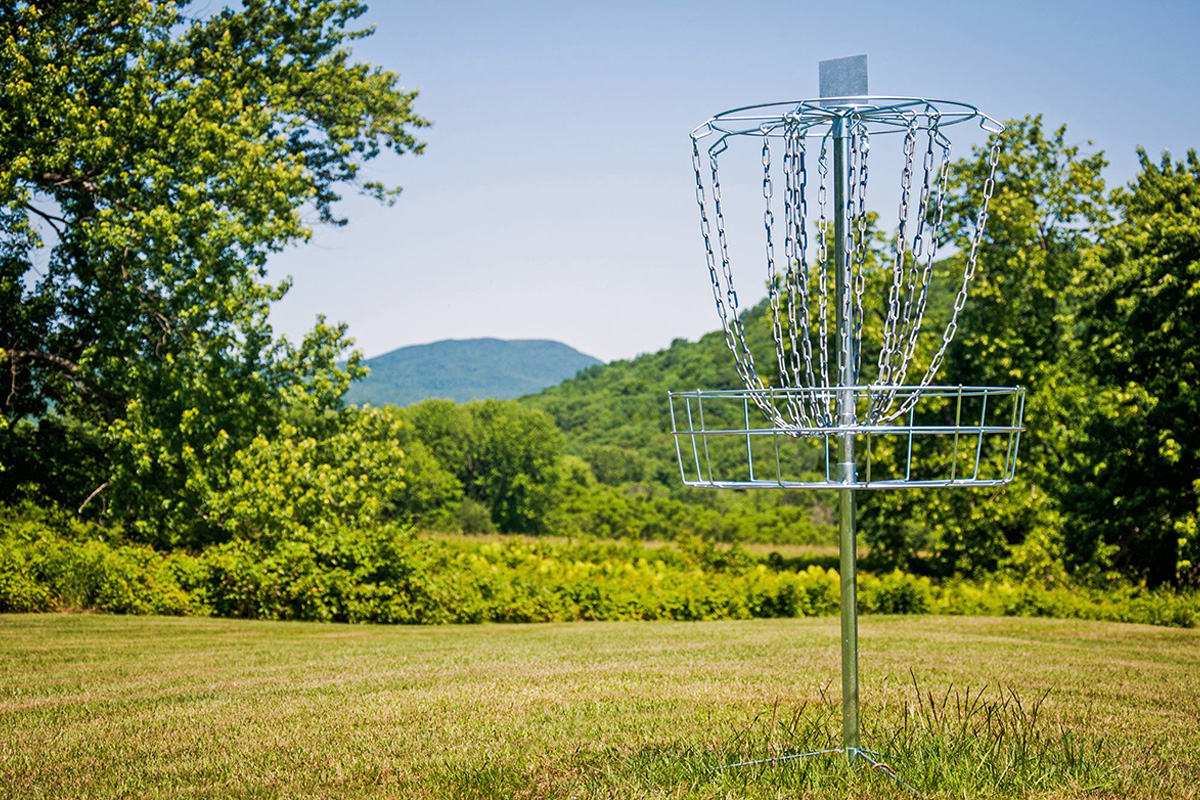 Disc golf course
Come enjoy our awesome Disc Golf course (9 holes) on the Nature Plein air campsite! Whether you are a beginner or an advanced player, this game, based on the rules of golf but using a Frisbee and elevated baskets, will appeal to the whole family! Ask the front desk for more information or to get your hands on a Frisbee.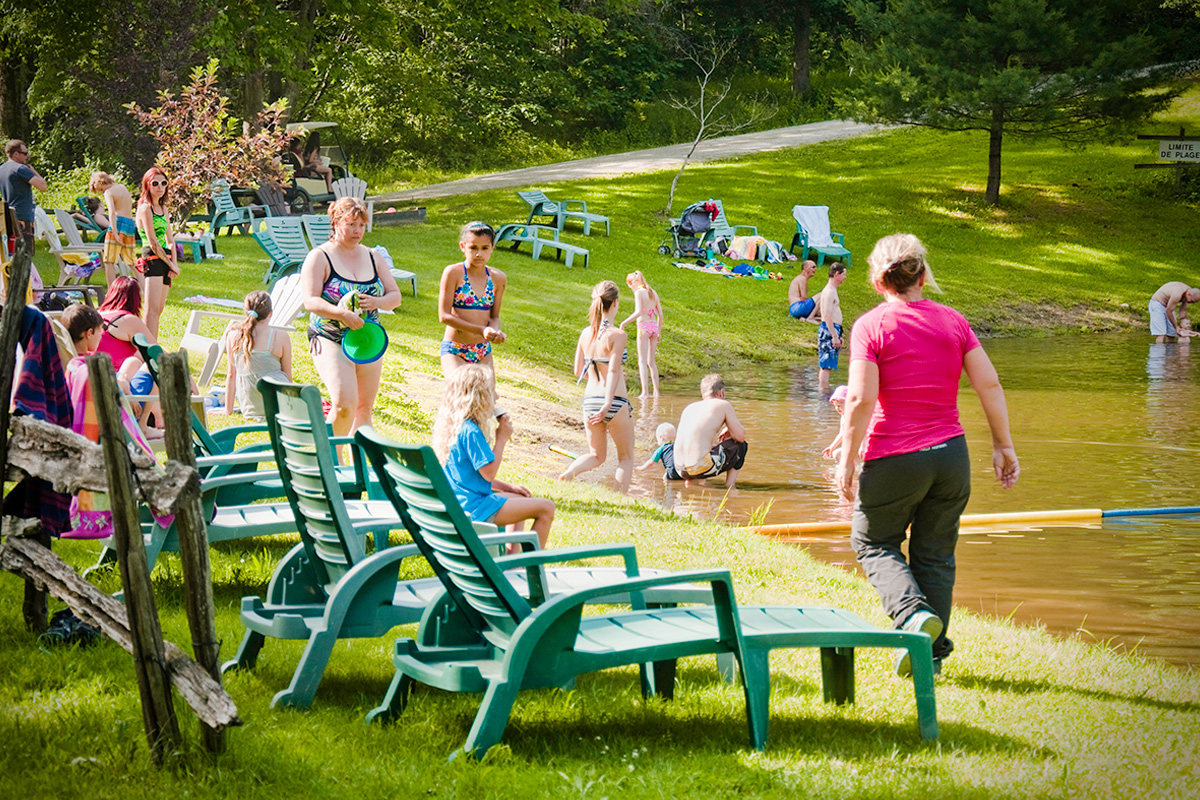 A refreshing swim to have fun all summer!
A magnificent, well-maintained lake is accessible during the summer at Camping Nature Plein air to allow adults and little ones to have refreshing fun all summer! The lake's opening hours, with certified lifeguard, are from Thursday to Sunday, 10am to 5pm (holidays included). Please note that swimming is not permitted after 9pm and children below 12 years old must be accompanied by an adult at all times.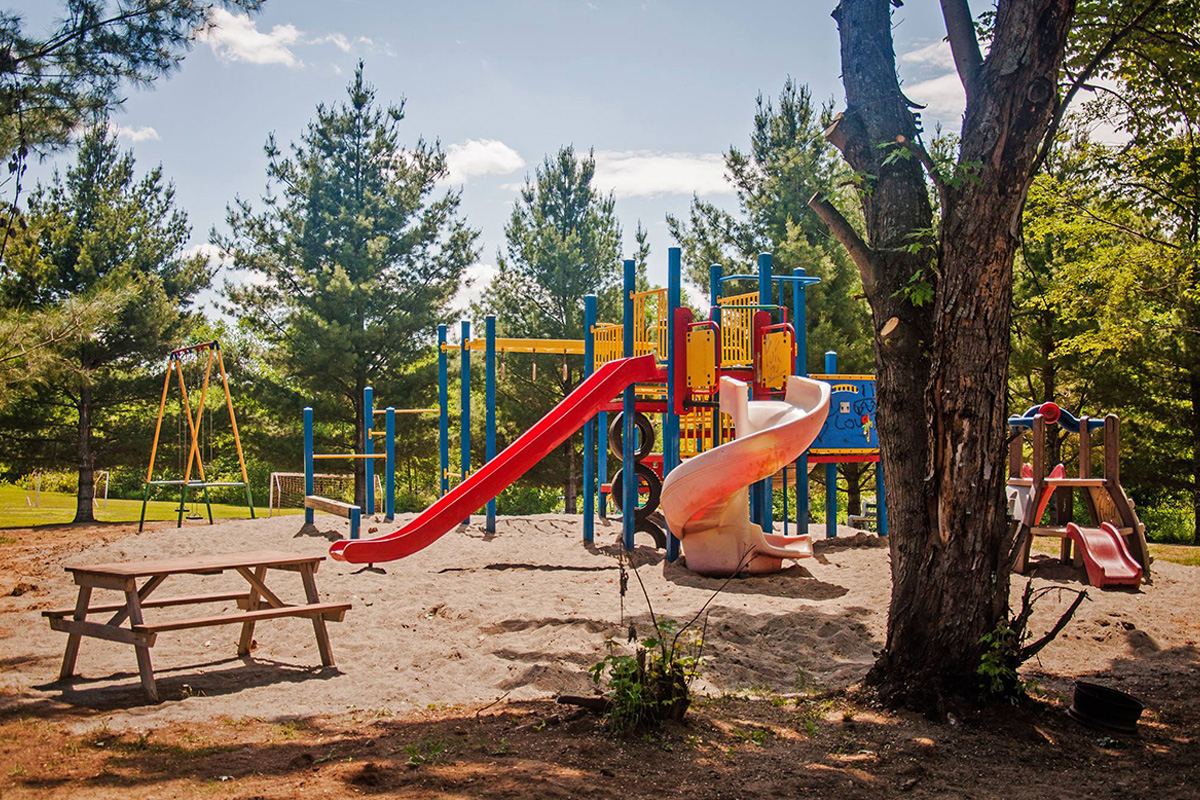 Children's play area
A pretty park equipped for children, with swings, games modules and slides, will enhance the outdoor stay of toddlers.